Gallery
Description
Reviews
Shipping Policy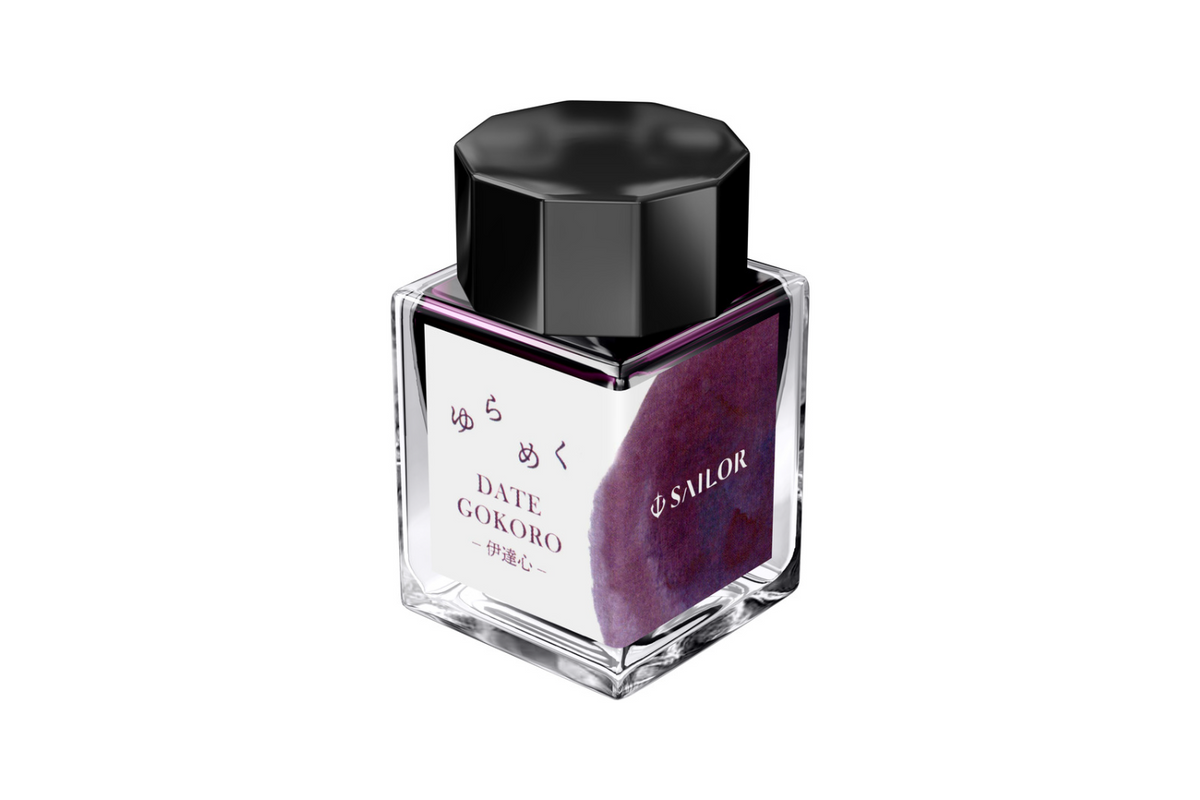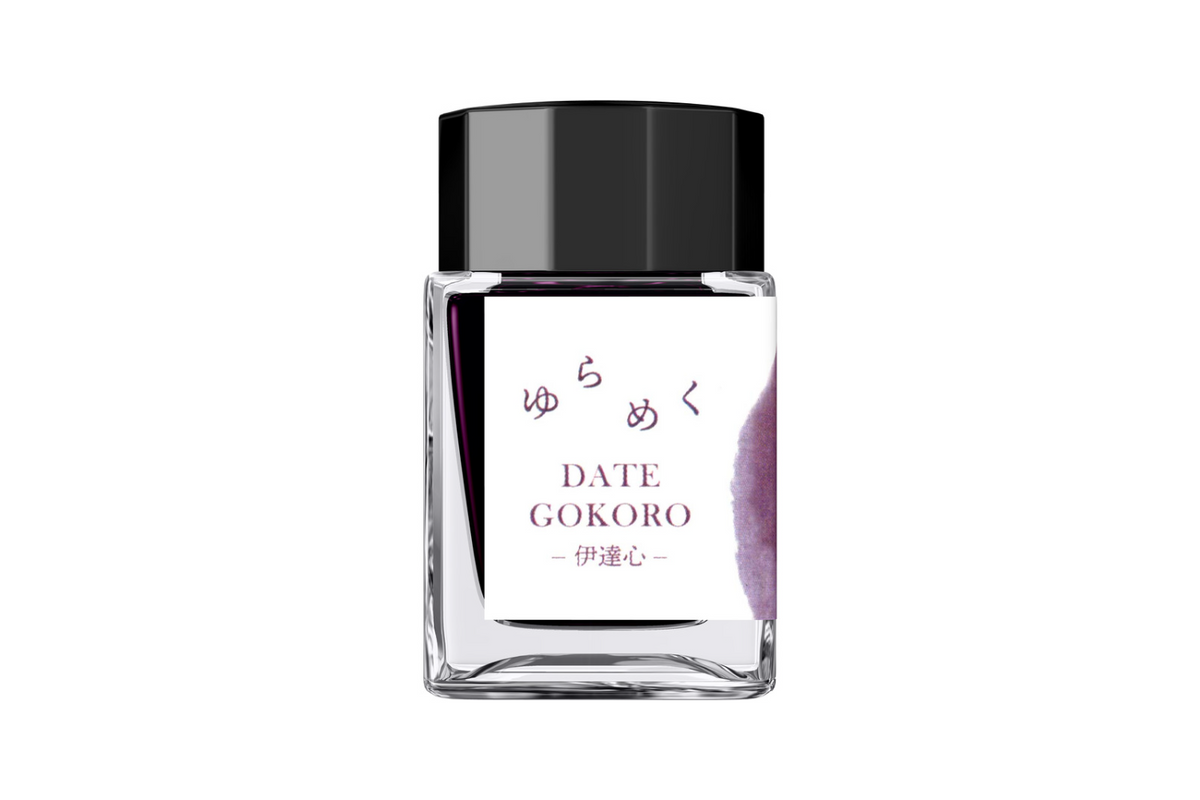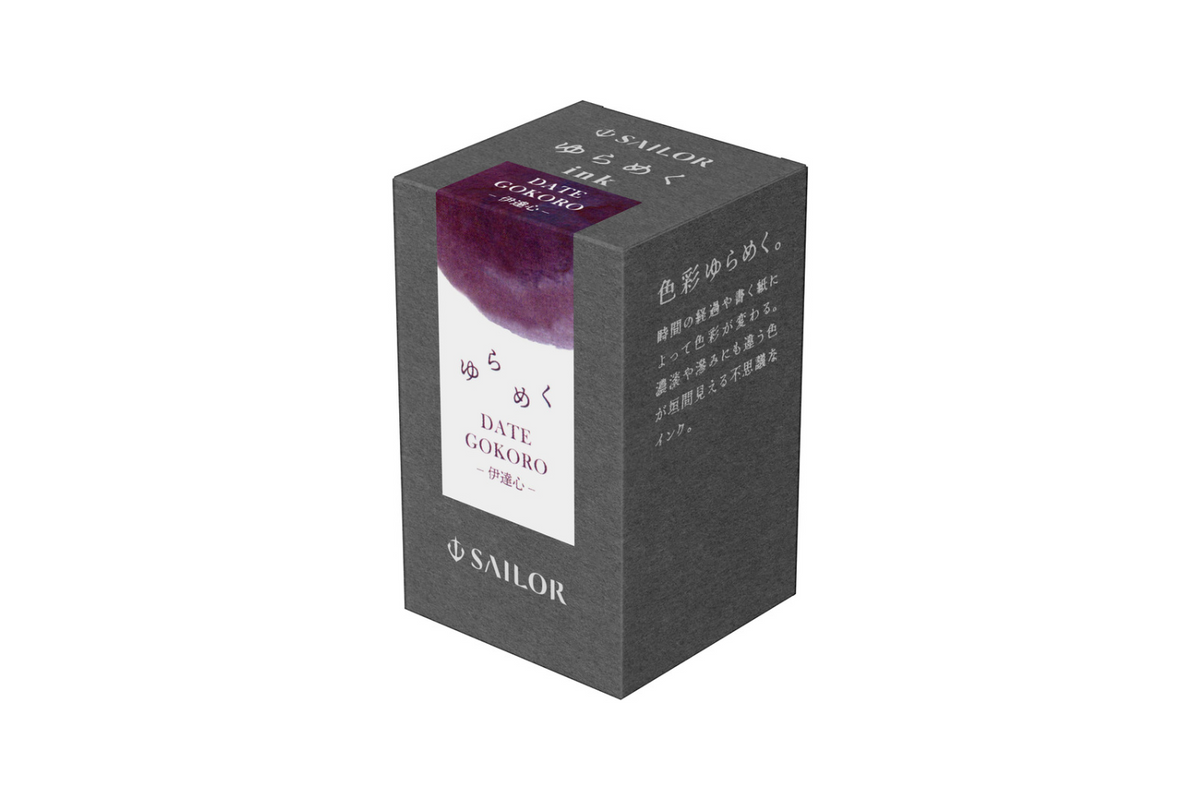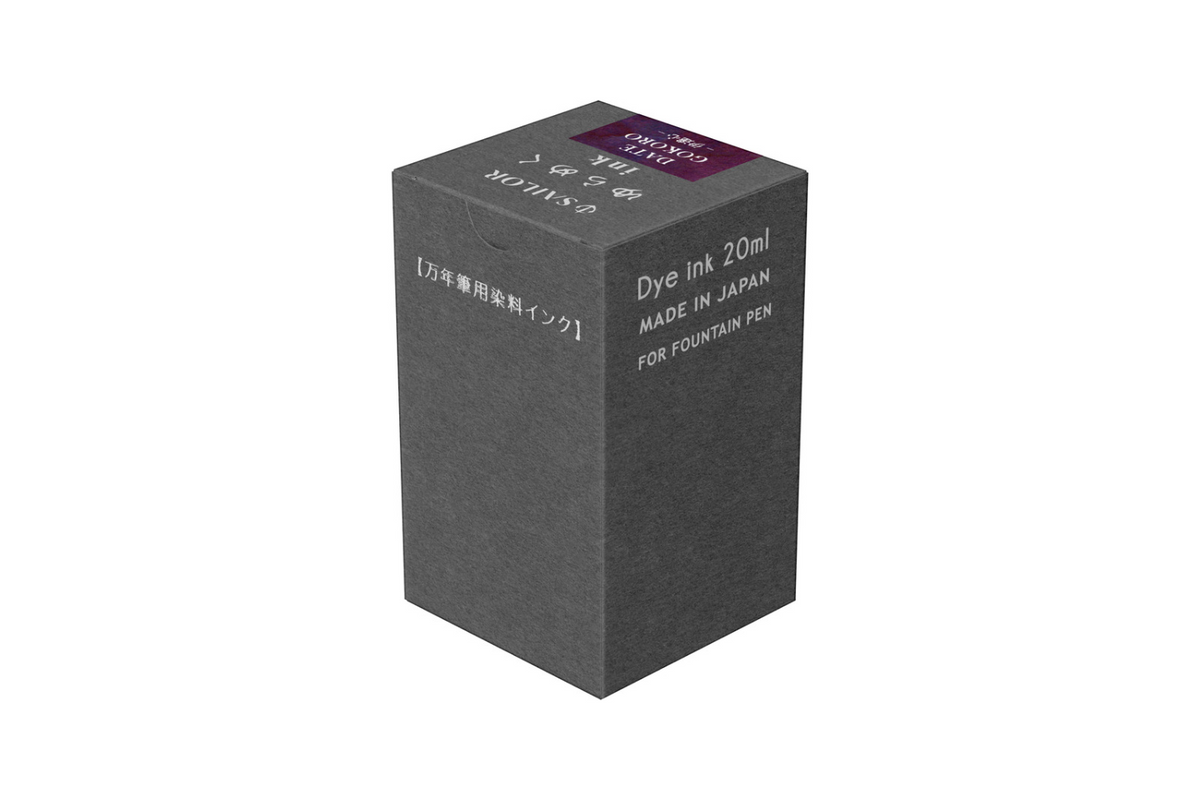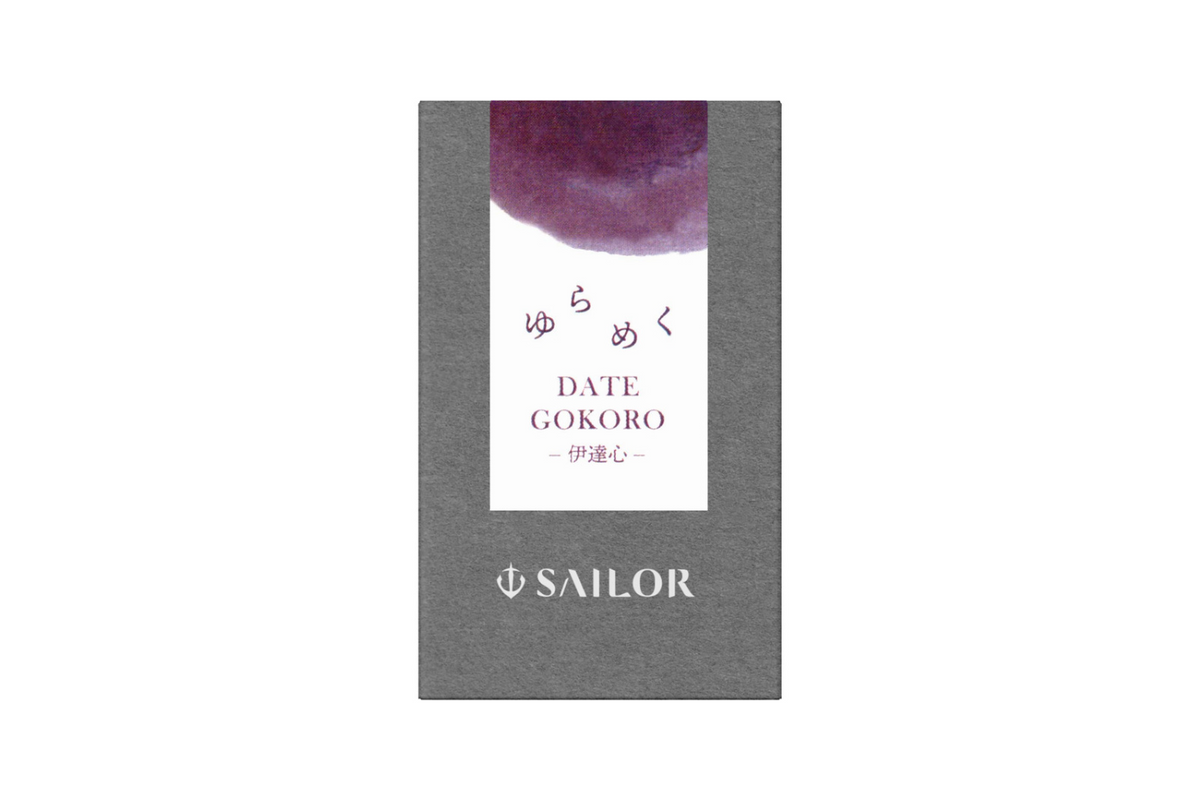 The most important questions about Sailor's Yurameku fountain pen ink range won't be "Is it good?", "How does it perform?", "Is it waterproof?" or "Is it worth it?".
The most important question about this ink collection is "What color is this?".
Remember in Mary Popping when everyone takes a spoonful of medicine after being out in the rain, and each person gets a different color of liquid from the same bottle?
You will have the same experience with the Yurameku inks: each paper shows the ink as a different color and looks different on the same paper under different lighting conditions.
Not only that, but the color changes when you write and as it dries. It changes even after it has dried.
Presented in two collections, Yurameku I and Yurameku II, the first collection is inspired by the sparkling sky, and features 9 soft, mysterious colors that defy simple description and change color depending on the paper you write on.
The second collection is is inspired by emotional states, has 5 vivid colors and changes between two or three different shades as they dry, leaving behind a dream ribbon of mercurial colors.
The ink is presented in glass bottles containing 20ml of water-based ink.

Technical aspects:
Brand: Sailor
Type: Bottled Ink
Color: Burgundy
Shimmer: No
Sheen: Yes
Shading: No
Volume: 20ml
Bottle Material: Glass
How much is my shipping?
We ship all of our packages outside Romania through DHL, all with flat-rate shipping. Simply add the items you want into your cart to view the options, which vary based on location. All of our shipping methods include tracking. The shipping price is calculated when you place the order, depending on the adress and the weight of your products.
For packages in Romania we use the local Fan Curier services, for a standard price of 7 euro/package.
When will my order ship?
 We ship five days a week, Monday through Friday. Sometimes our mail pickup comes in early afternoon, so tracking for orders shipped later that day may not update until the following business day.
You will receive a shipment confirmation with tracking information via email when your order has shipped. You can also sign in and click the My Account link at the top of our site to track the status of your order.
When will my order arrive?
For each order, there is an estimated time of delivery calculated by DHL. It apperas after you introduce your shipping address.
DHL international: Usually takes 2-5 business days to arrive.
Fan Curier (Romania): Usually takes 1-2 business days to arrive.
Oops, I gave you an incorrect shipping address!
Please email us at contact@pen-venture.com immediately if you realize that you gave us the wrong shipping address — if it hasn't shipped yet, we should be able to correct it before it goes out the door.
If your order ships and ends up being returned to us, then you are responsible for paying the cost of shipping again to resend it to you. If you decide to cancel your order instead, we'll refund you for the products less the original shipping charges. We'll reach out to you to coordinate your options before re-shipping.
If your order ships to an incorrect address and is not retrievable, unfortunately we are not responsible and cannot offer reimbursement.